RC4 Wireless provides wireless lighting and motion technology for theatre, film, and television.
From the gondola in The Phantom of the Opera, to wireless props and costumes in Cirque Du Soleil productions around the world.  From the heart of Iron Man to illuminated color-changing guitars for Katy Perry, RC4 has been inside awe-inspiring entertainment for over 20 years.
What is RC4 wireless dimming?
Using batteries for power and wireless DMX for control, RC4 wireless dimming puts lighting in costumes, props, and set pieces. Controlled from your DMX console, seamlessly integrated into your scenes and cues, RC4 devices are as responsive and robust as any other fixture in your show, and transparent to the lighting designer.
The core of the most versatile, reliable, small, and easy-to-use wireless dimmers in the world. With devices that are compatible with RC4Magic, RC4Magic-900, LumenRadio CRMX, and Wireless Solution W-DMX, RC4 wireless dimmers fit and work wherever you need them, no matter what wireless system is on the job.
Award Winning RC4 Wireless
RC4 Wireless won the PLASA London 2014 and 2015 Awards for Innovation, and LDI 2014 and 2015 New Product Honorable Mentions. Learn more about RC4 Wireless awards for innovation, and read independent RC4 product reviews.
Customers Large and Small Around the World
New York, Las Vegas, Toronto, London, Sydney, Tokyo, and beyond — RC4 Wireless DMX and Dimming is reliable, affordable, and RC4Magic systems are sold with a Lifetime Warranty.
RC4 Does That

Timely Support
We do our best to be availble when you need us. We understand the world of entertainment does not work 9-5.

Innovative Ideas
Back to Back PLASA innovation awards in 2014 and 2015, highlight our dedication to innovation. We are always looking to what's next for our customers.

Advanced Technology
RC4Wireless Series 3 devices are simply, the most technically advanced and versatile products on the market today.

Clear Communication
We make sure that you do not have to be an electrical engineer to understand our products. It's easy to #LiveLifeUntethered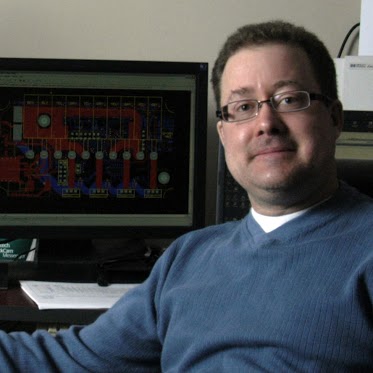 James David Smith
President, CEO and, Chief Product Designer 
James David Smith is an electronics designer and software developer specializing in battery-powered and wireless technology for arts, entertainment, and industry.  As the owner and chief product designer for Soundsculpture Incorporated and RC4 Wireless in Raleigh, NC, he has developed award-winning technologies for over two decades, including numerous devices in The Phantom of the Opera, complex motor control and networking for scrolling signage in New York's Times Square, wireless motion in Spiderman: Turn off the Dark, and much more.  A well-received course on embedded electronics was created and taught by Mr. Smith for two years at the University of Toronto Professional Development Centre.  He has contributed articles to Lighting Dimensions, Stage Directions, and USITT's TD&T. There simply is not another person that is as experienced at developing wireless effects for entertainment.
Wireless Product Design

100%

100%

UI Design

80%

80%

Product Production

50%

50%

Electronic Music Artist

20%

20%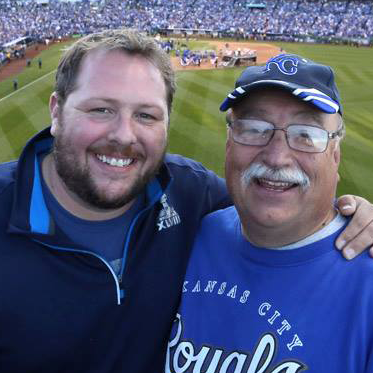 Sean Dane
Sales Director / Application Specialist
Sean joined RC4 after working as a Propmaster for more than a decade. During this timespan, Sean became a customer of RC4 and learned how to #LiveLifeUntethered.  The experience Sean gained as a customer is an invaluable tool to RC4 Customers. While you may think a project is impossible, there is a good chance Sean has done it or helped someone do it before. Sean also handles all sales inquiries and dealer relationships. Outside of RC4 Sean is a member of the Society of Prop Artisan Managers (S*P*A*M*) and is part of the ESTA Business Resource Group. When not spreading the gospel of wireless DMX; Sean is a husband and father of 3. Sean is also an avid fan of all things Kansas City. If you ever want to talk Soccer (Sporting Kansas City), Baseball (Kansas City Royals),  American Football (Kansas City Chiefs) or, BBQ. Sean will happily entertain you with stories of all these Kansas City greats.
Project Consulting

85%

85%

Customer Relations

70%

70%

Trade Show Face

100%

100%

BBQ Eater

80%

80%